At Dr. Kohanov Optometry we believe in making your experience at our office remarkable. Please share your comments with us so we can continue to improve!
Payment Options
Dr. Kohanov Optometry has products and pricing to accommodate all budgets for your eye care and eyewear needs, including eyeglasses, contact lenses, routine office visits and medical office visits.
Our Office Accepts:
Cash
Check
Visa, MasterCard, and Discover
Care Credit
Participating Insurances
We accept most insurance plans at our office. Many plans and coverage vary. Please call our office and our staff will verify and explain your benefits before your visit, at no charge.
VSP
Administar Federal
Aetna
ADN
BAS
Blue Cross Blue Shield
Boilermakers
Cigna
Detroit Carpenters
Eye Med Access & Select Plans A-H
Humana
Heritage Vision
MEBS – Messa
Medicare
MUFCW (Retail Clerks)
NVA
NGS
Roofers Local 149
SelectCare
Superior Vision
Teamsters H&W Fund
Private Insurances (Numerous)
If you do not see your insurance listed, please call and ask us to check for you!
Office Hours

*Closed 12:30 - 1:30 for lunch
Other times available by appointment.
Spec Tech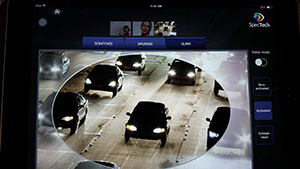 We are excited to offer SPEC TECH, the newest in technology! We can now show our patients every option there is to build the perfect set of lenses for your individual needs!
Referral Rewards Program
We want to help more patients like you!
Please ask us about our referral rewards program and how you and the customer you refer will be rewarded.